Last November I was able to accompany Alex & Dominic for an elopement in Bavaria near Munich

What is an elopement?
Maybe some of you don't know what an elopement is so allow me to put a little definition for you first. An elopement is an intimate wedding, carried out in a secret way and not giving rise to a large gathering. (practical in times of covid you will tell me :))
The word elopement is taken from the English "elopement", which means "to leave the house in secret in order to get married without the permission of one's parents". If nowadays we rarely marry in secret, it should be noted that a few centuries ago this word mainly designated clandestine marriages.
It was therefore alone with the couple that I carried out this session in the middle of the Bavarian mountains.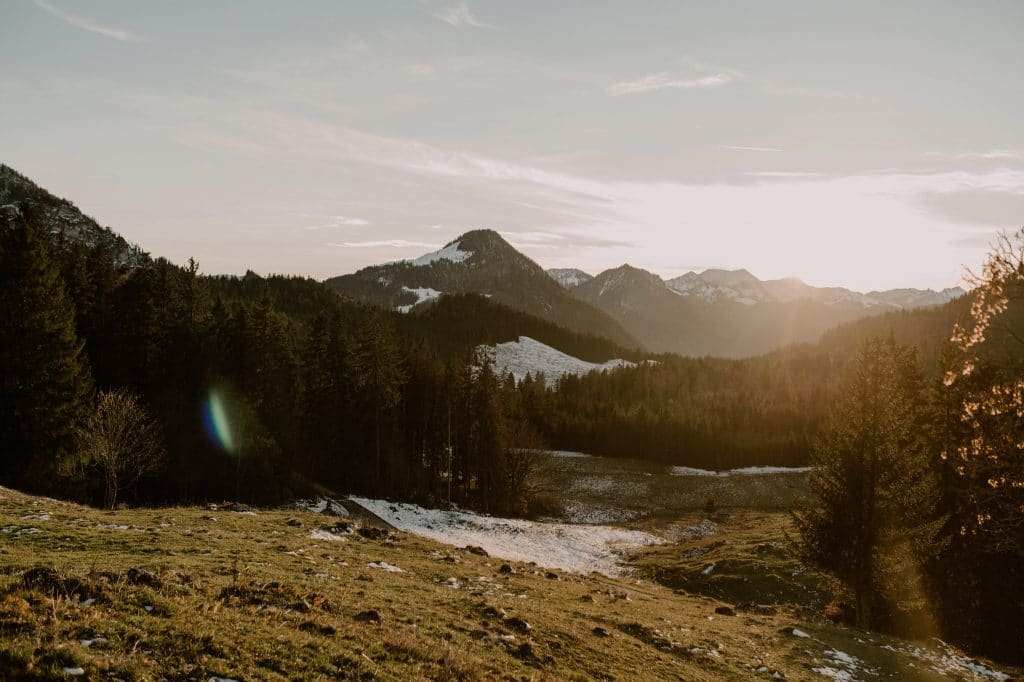 A nice sunset for this elopement in Bavaria
After a small ascent, we reached a small summit not far from Lake Chiemsee in Bavaria.
Luck was with us weather wise since the sun was there. It is therefore under a soft autumn light that the session was able to start.
And would you be ready to do this type of session? Would an elopement in Bavaria tempt you?
If you wish to discover another Elopement I invite you to discover the Rosa & Léander gallery