Last summer I had the pleasure of participating in a lovely wedding-inspired shoot at the Château de la Frogerie near Nantes.
It was an extremely hot day, where it was almost impossible to stay in direct sunlight. It was therefore when the sun began to go down that the shooting could begin.
A romantic table
The shoot took place on the Château de la Frogerie. Its bucolic setting and its old women were the ideal place for this summer wedding. A table was set under the red beech not far from the entrance to the castle.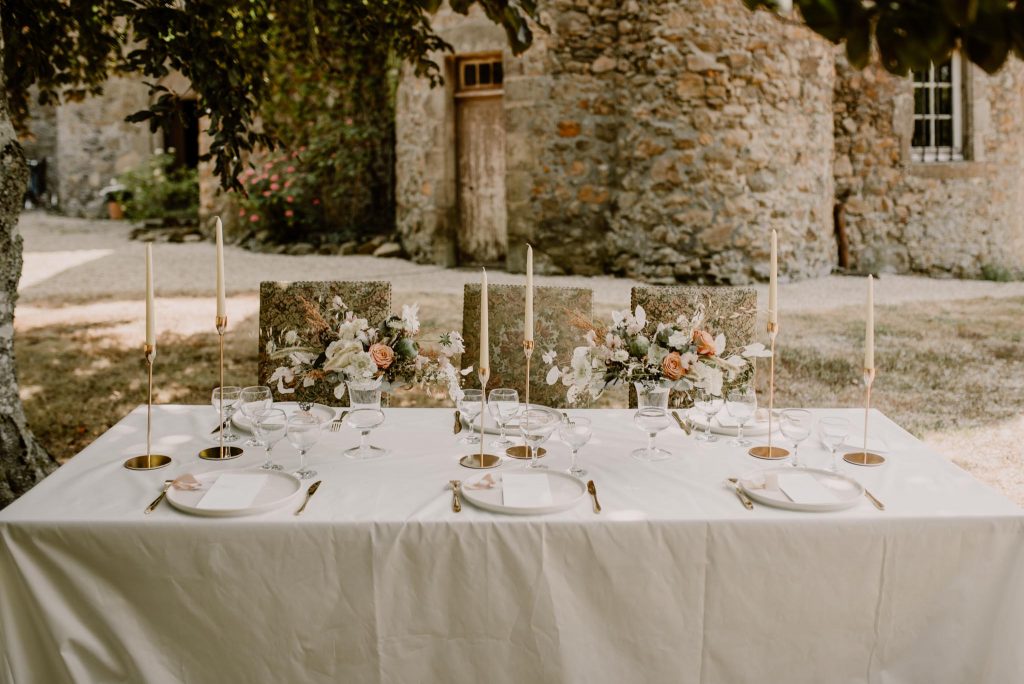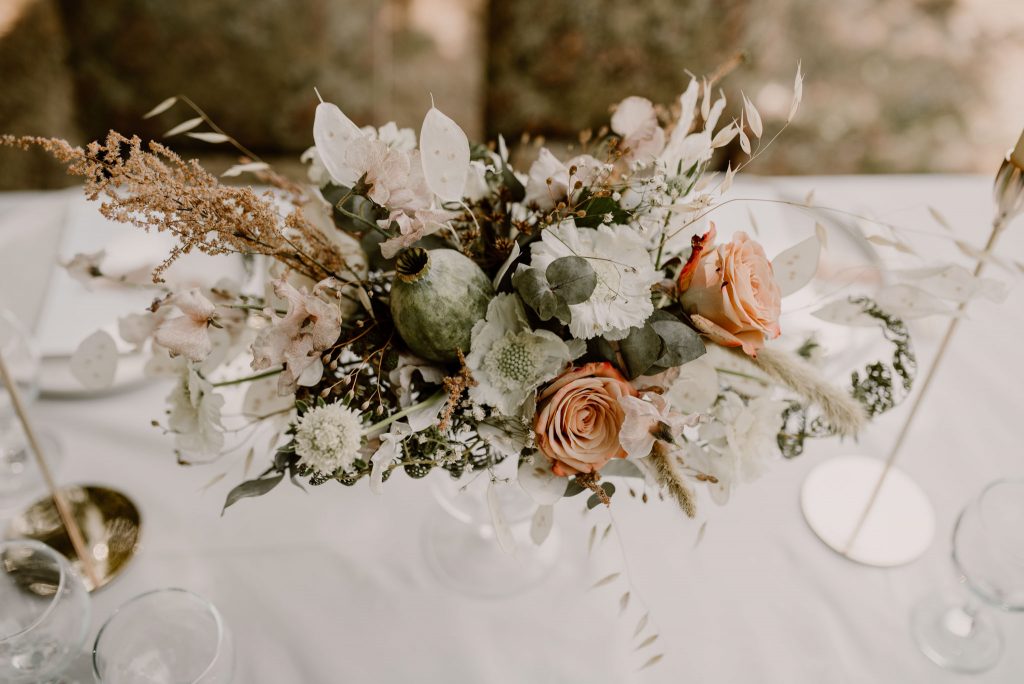 This table was designed and produced by Morgane from Positive events and decorated with flowers by Nuances florales. Two talent providers. Without forgetting the pretty stationery created especially for the shooting by the talented Myne Création.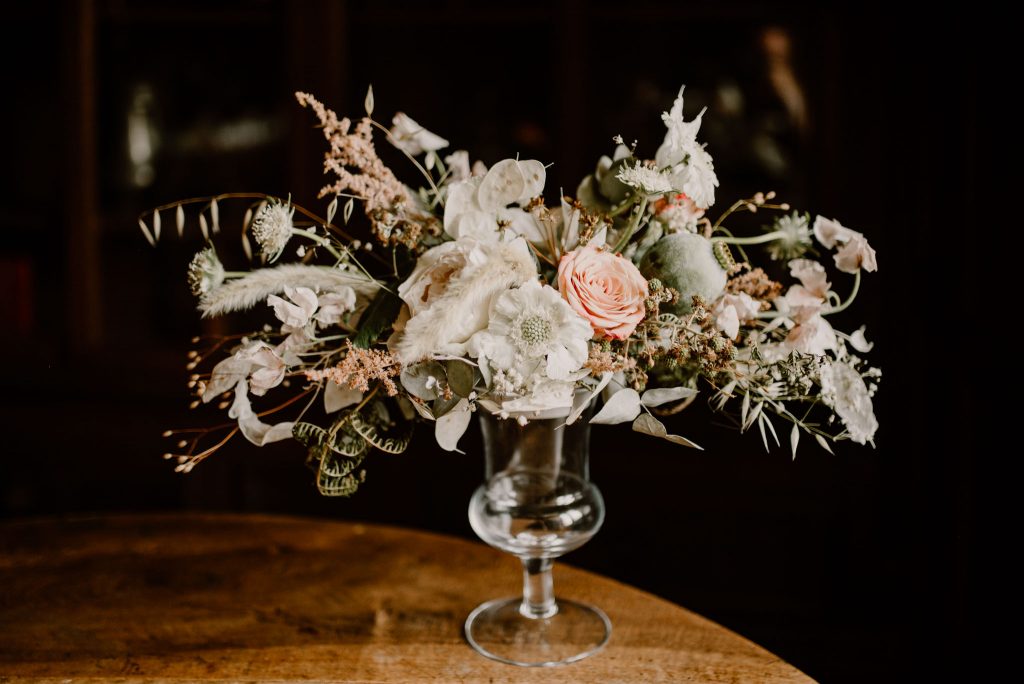 The beauty of the bride was carried out by Laetitia Rivoal. It is by combining simplicity and naturalness that she has sublimated our model. The head jewelry was created by Rachel Suhubiette, an artist with fairy hands. Who knows how to work porcelain like no one else, to create unique jewelry, and which sublimate the hairstyles of brides.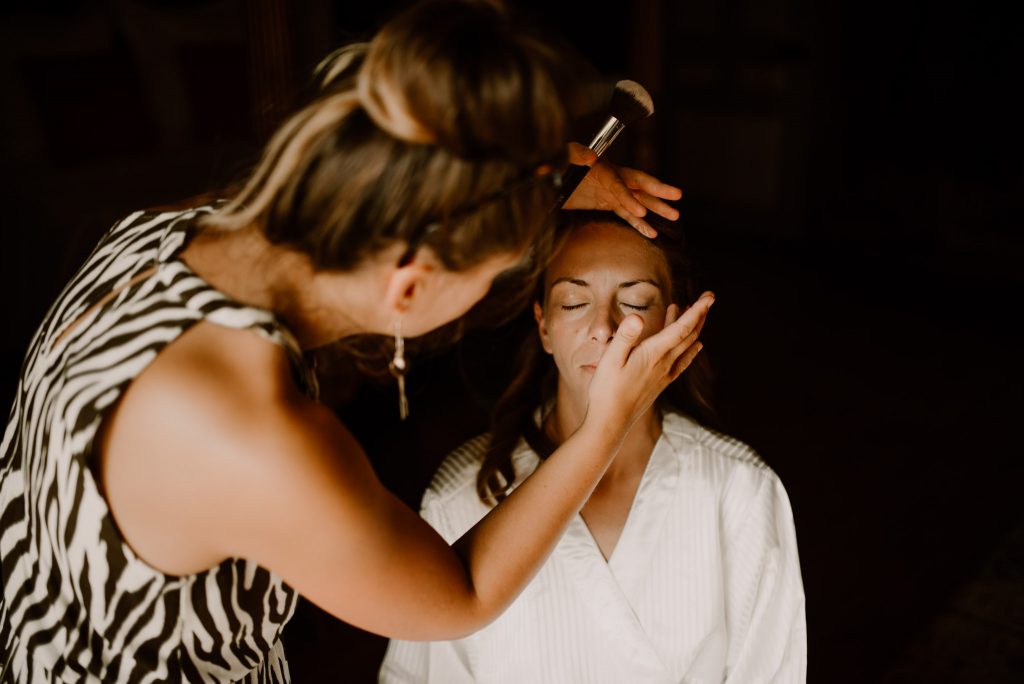 This dress…
The bride's dress was chosen in Félicité mariage's super boutique in Nantes. This one offers beautiful designer dresses at affordable prices, something to have fun without breaking the budget. So we chose a dress from Donatella Godart, a designer that I really like for these timeless cuts.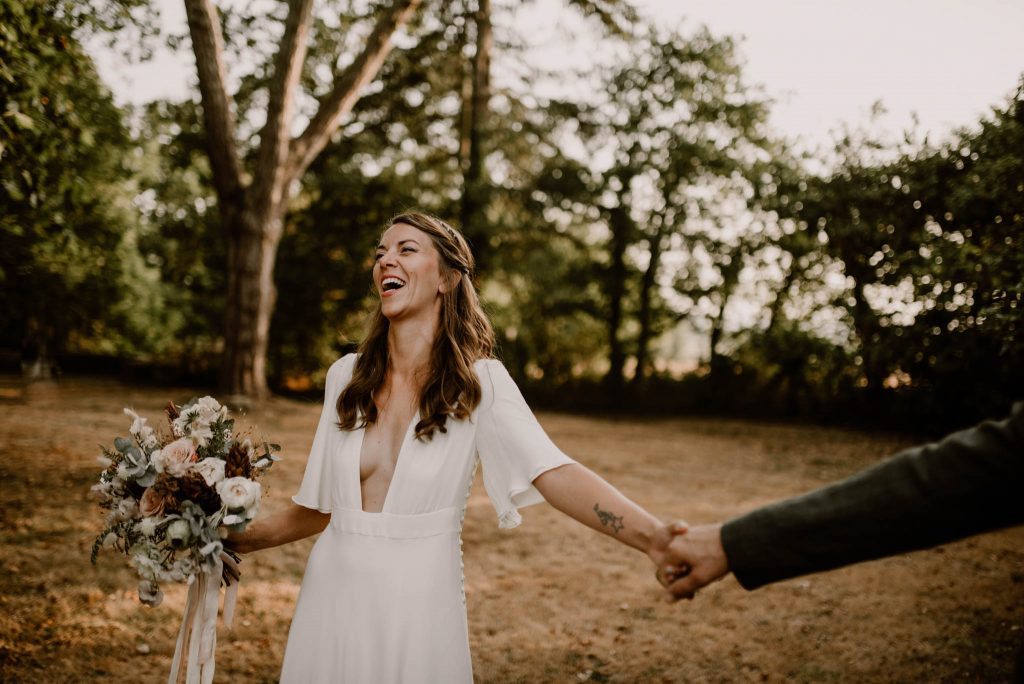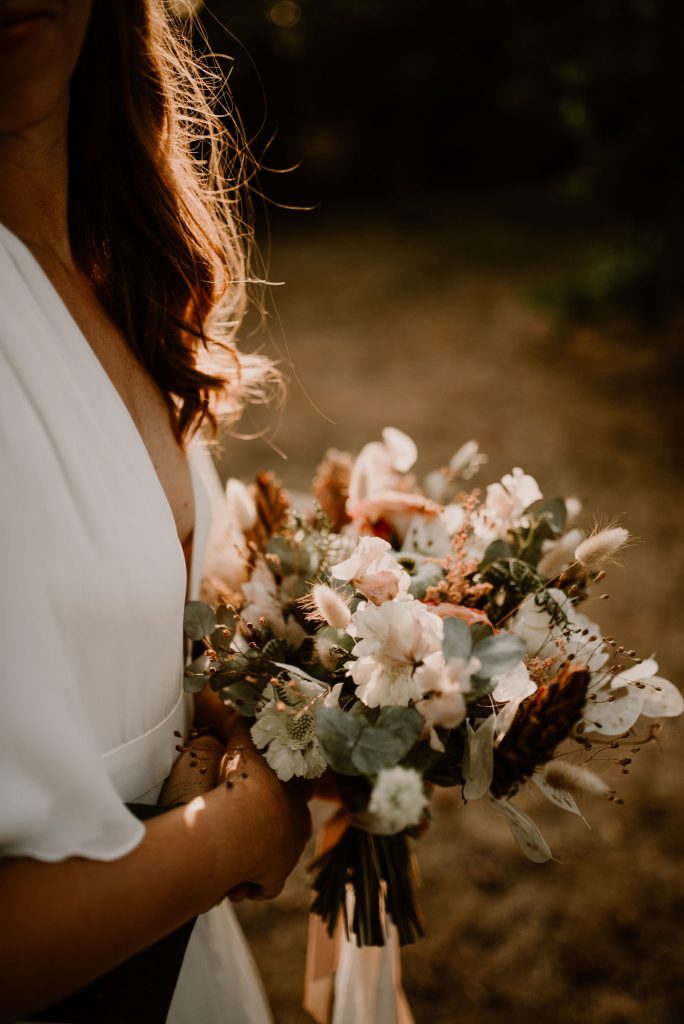 A green suit..
The groom's suit was made by the brand L'homme Nantais. And because the blue suits have been widely seen for some time. We chose a green shade for this linen suit. For a more original effect and in tune with the times.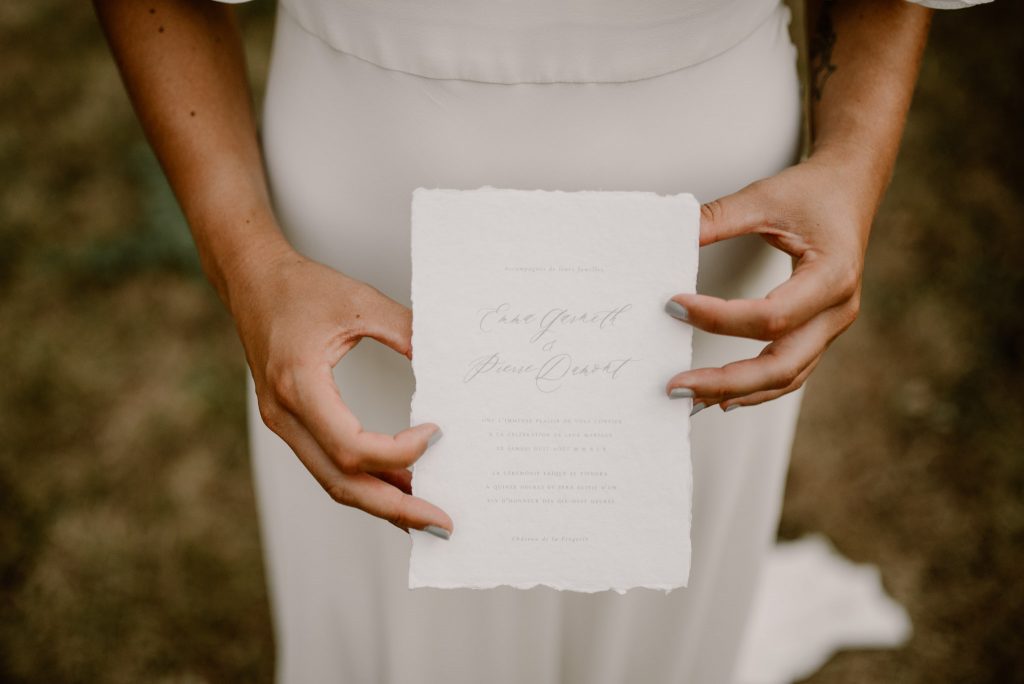 Last November this shoot was published on the blog La soeur de la mariée. It was a real pleasure for the whole team to discover our work and its enhancement in Stéphanie's lovely blog. Thanks again to her.
Lieu : Château de la Frogerie
Photographe : Anne Letournel
Organisation et Décoration : Morgane – Positive Events
Fleuriste : Nuances Florales
Papeterie : Myne
Robes : Félicité Mariage
Couronne en céramique : Rachel Suhubiette
Costume : L'Homme Nantais
Maquillage & Coiffure : Laëtitia Rivoal
Modèles : Rebecca & Jeff