Are you looking for a Wedding photographer in Normandy? This wedding shoot in Normandy should please you.
Why a shoot in Normandy? For me who am a wedding photographer in Dieppe and Normandy, I must admit that this one holds a special place in my heart. This is the region of my childhood. I find it extremely romantic in its brick architecture, greenery and flowers. The Château du Ronchay was therefore the ideal setting for this shooting. This intimate and typically Norman place offers to host weddings in its poetic decor. For a wedding like at home.

« Mignonne allons voir si la rose… » It is perhaps on these few words taken from the famous poem by Ronsard that this shooting took shape. This women's project is an ode to femininity, sensuality, flower women, and all kinds of beauty.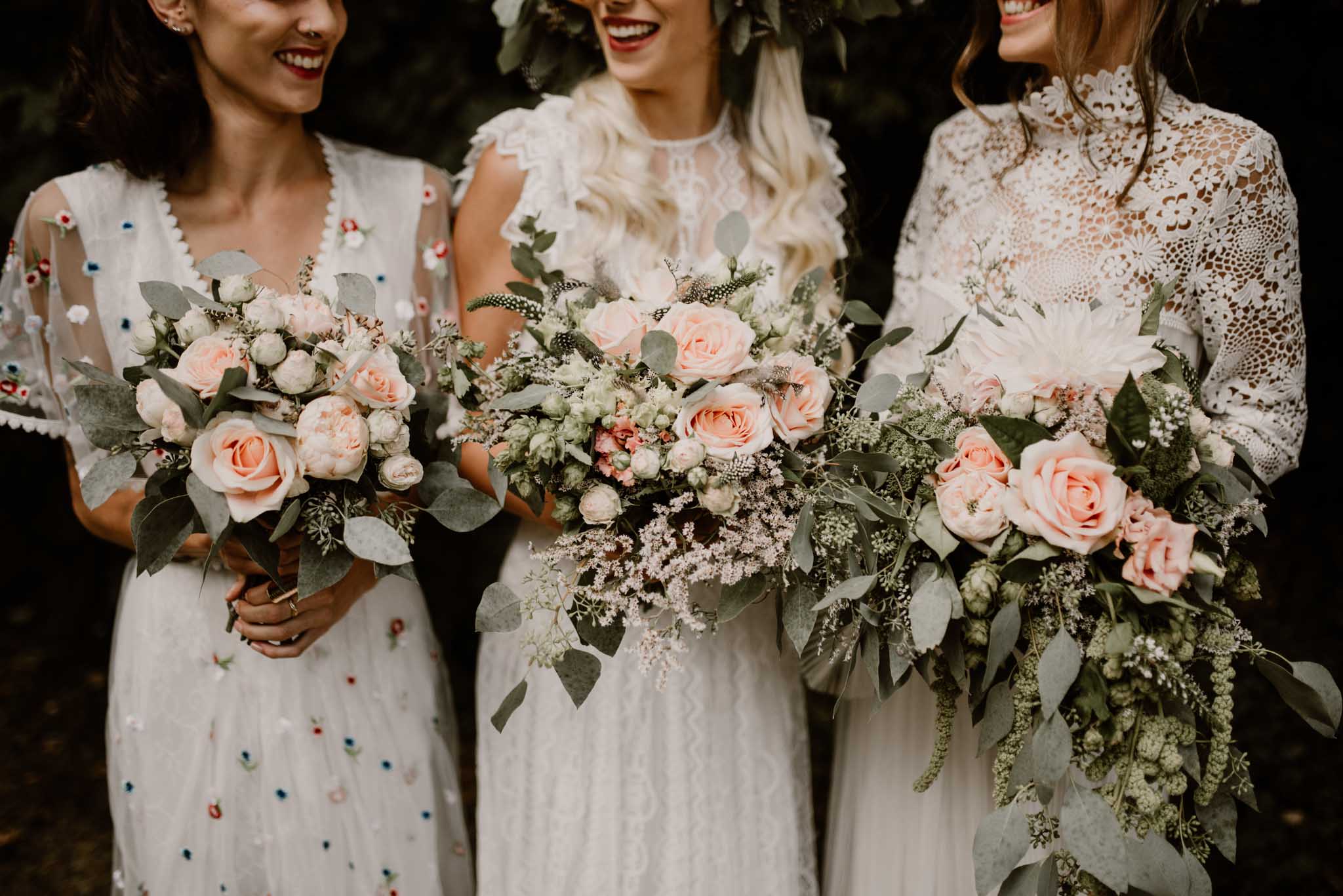 Like nymphs, these three pretty women come to sublimate this enchanting place of the Château du Ronchay.
Elodie Courtat's dresses dress our brides in a delicate and sensual way. The flowers, so beautiful and so romantic, are at the heart of the shoot. The work of Laetitia d'Art Botanique our florist was splendid, a real pleasure to photograph. His original designs have on showcasing our brides. And give flowers the place they deserve.
Les fleurs, si belles et si romantiques, sont au coeur du shooting...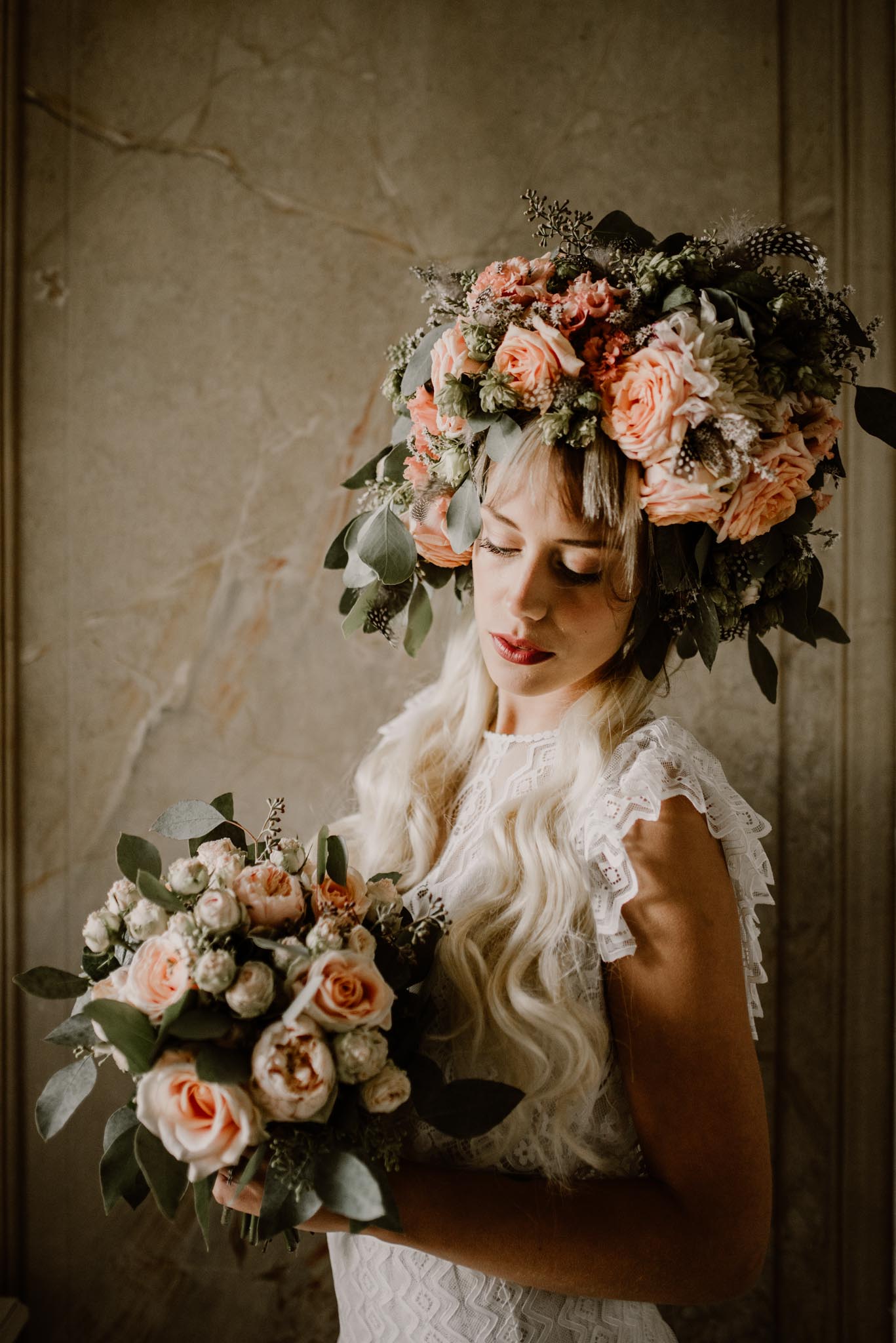 This shooting was first of all the idea of ​​Laetitia d'Art Botanique, Anne Letournel and Myriam, the owner of the Château du Ronchay. The desire to build something beautiful together, to pool each other's know-how, a women's project.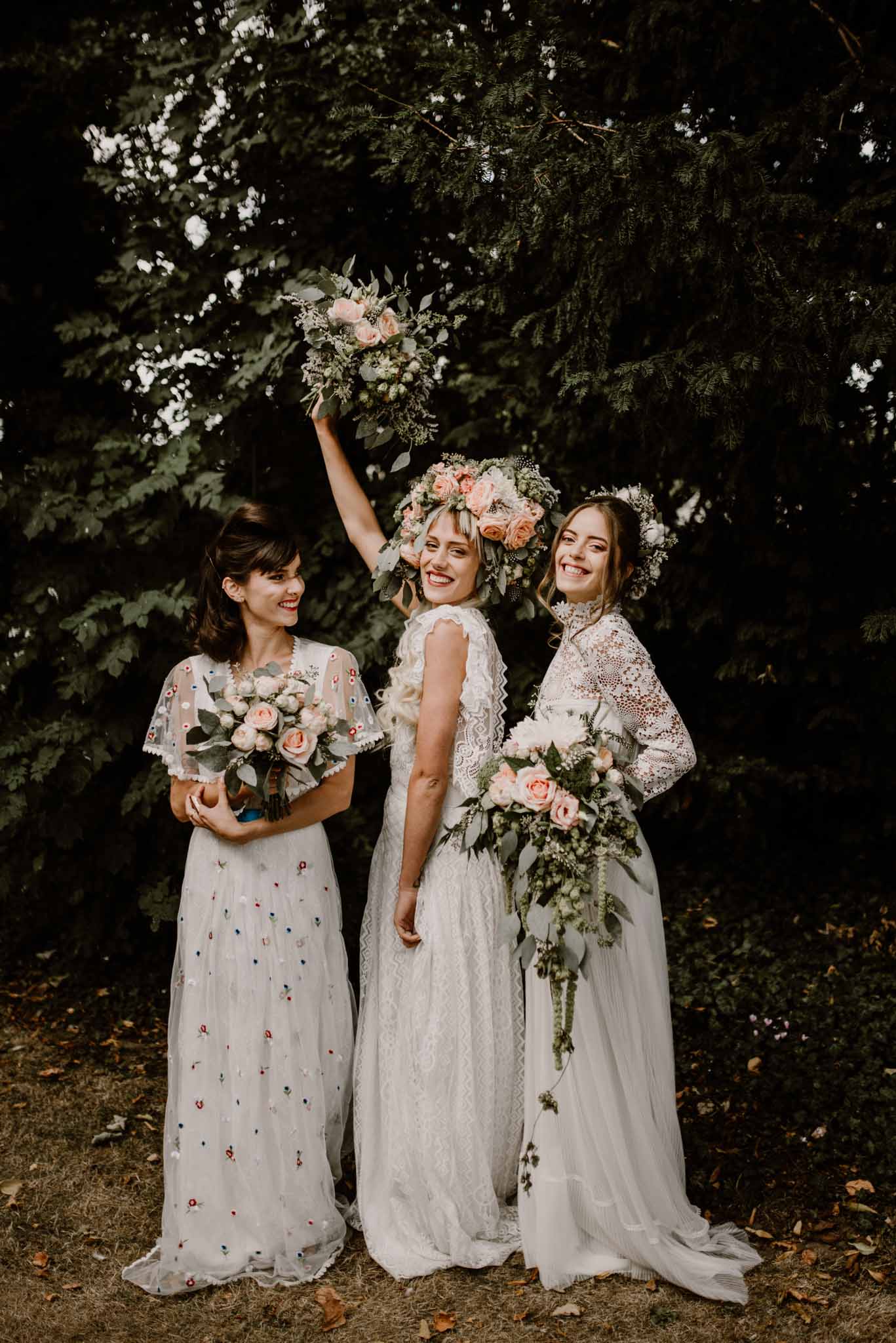 But to carry out this project (which was set up in two weeks), Ophélie de Goodbye mademoiselle brought her know-how and helped to choose the other providers. It's thanks to her; that we were able to find our makeup artist Strenga Make up and our hairdresser Benjamin Dubos from the Huitième Art salon in Rouen.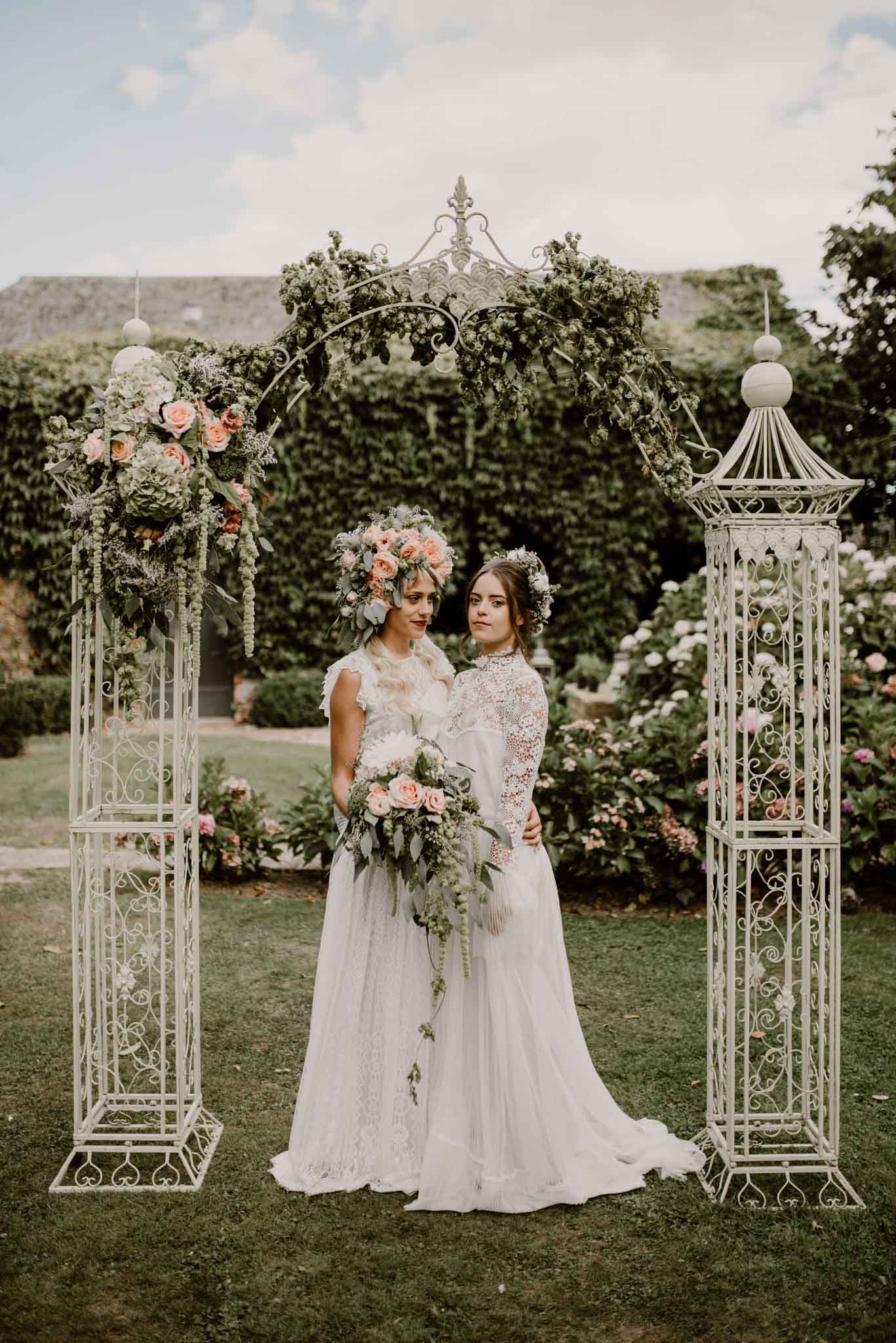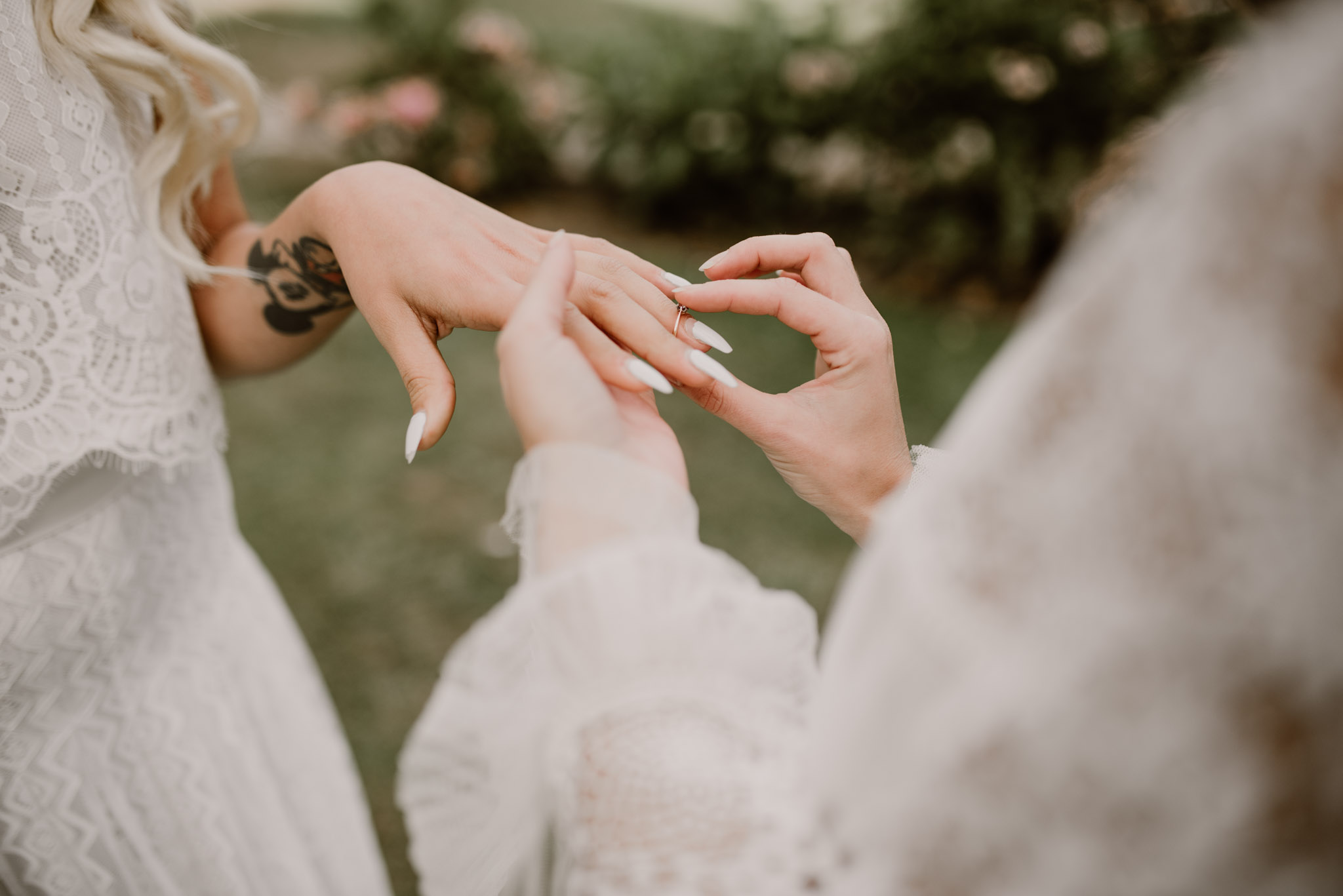 The decoration was quite simple because Myriam, the owner of Château du Ronchay, is very tasteful and her château is very well decorated. In addition, it provides its tenants with very pretty old dishes. It is therefore quite simply that Ophélie de Goodbye Mademoiselle our wedding planner & Myriam decorated the table. The delicate stationery is signed Myne Création; and totally corresponds to the universe of the shooting.
Finally, the lace kimonos from Kamelion couture enhance this ambient sensuality. For a milk bath; all smooth and poetic. Refined lace emphasizes women's bodies and enhances them.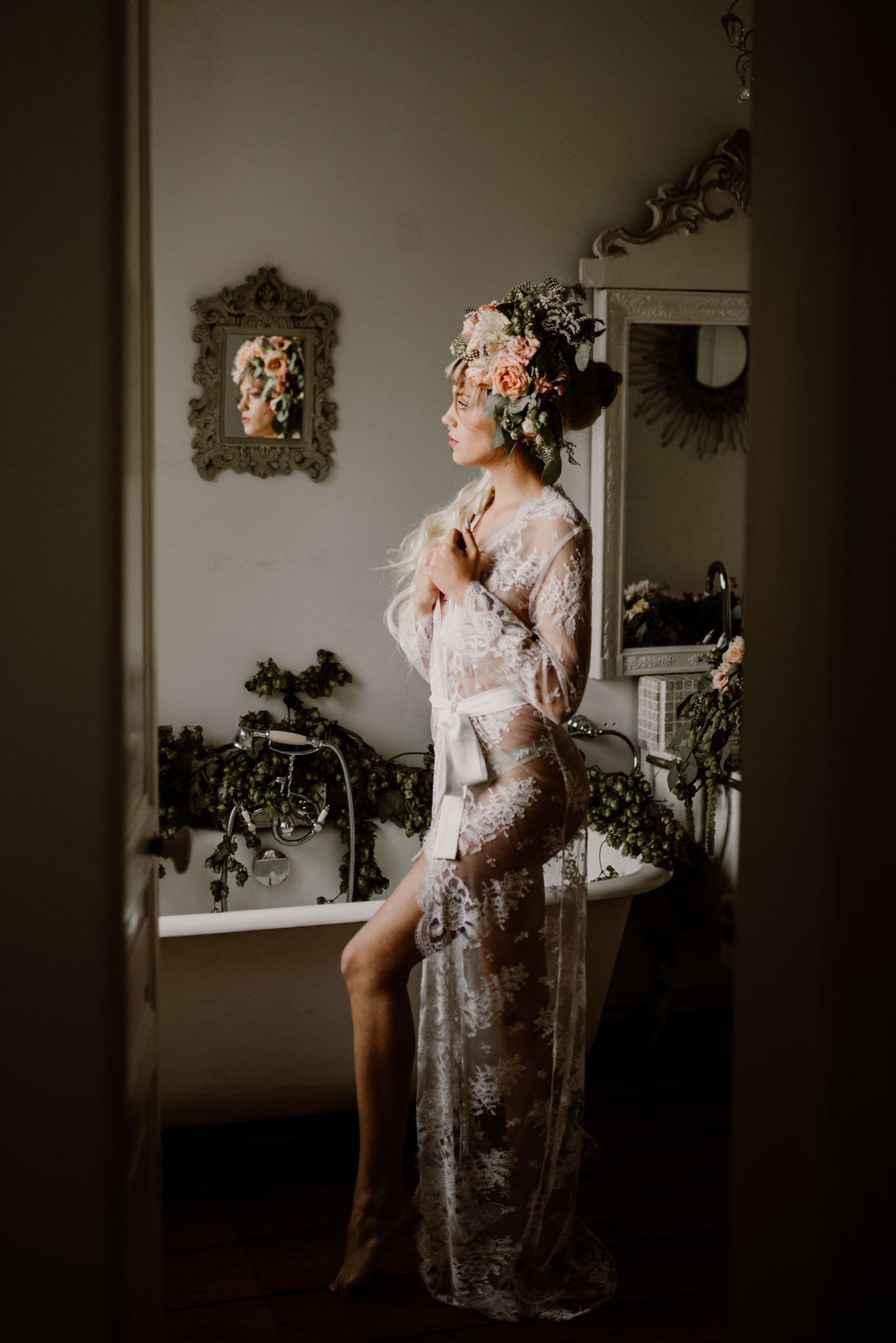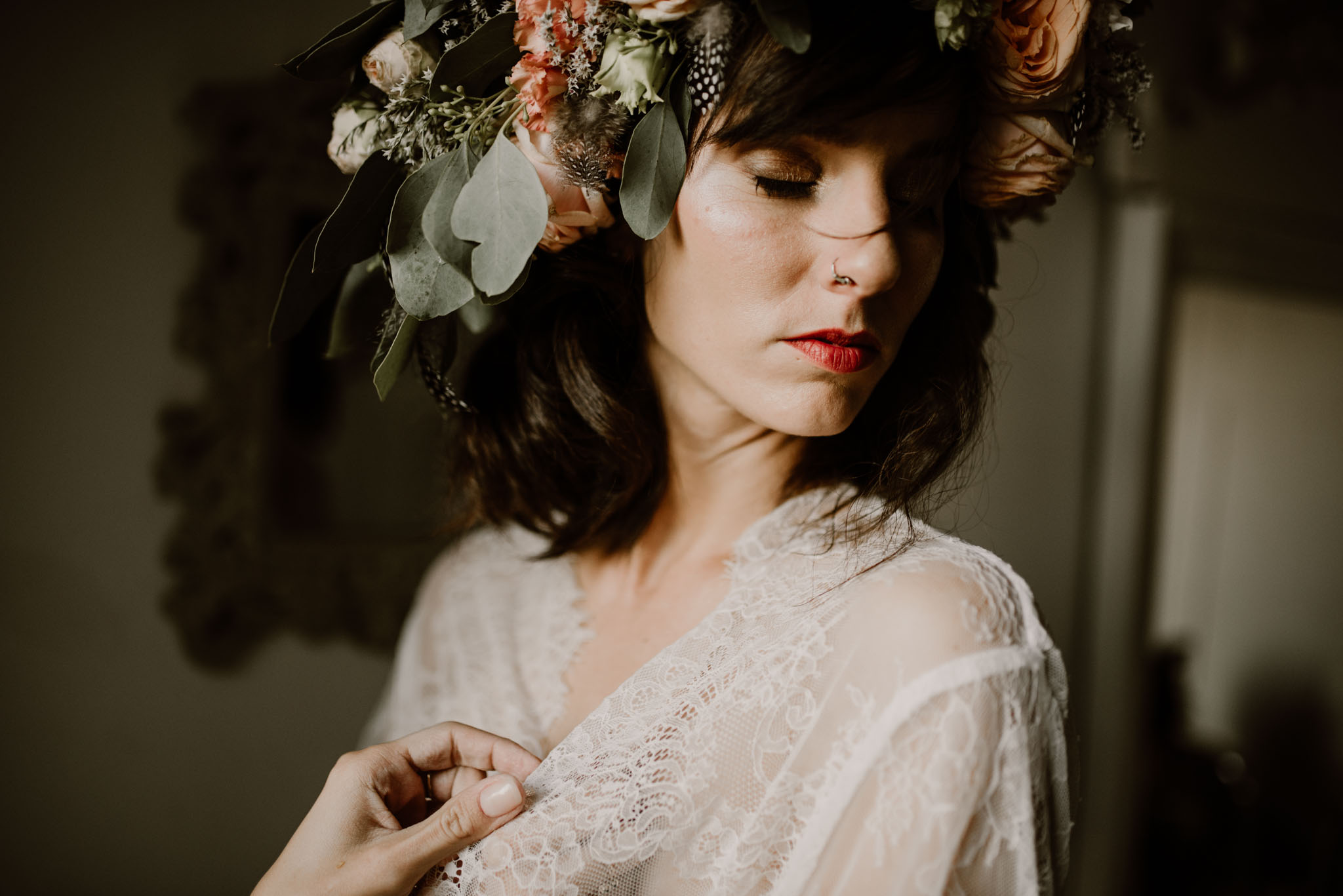 As a wedding photographer in Dieppe, Normandy and all of France, this shoot was a real pleasure. I love to photograph brides and their dresses. I like to highlight a day as special as that of her wedding.